Sarah Kirby-Yung, Lisa Dominato and Colleen Hardwick have left the NPA caucus and were soon joined in their exodus by the three NPA school board trustees. This leaves Melissa De Genova as the sole NPA member on council, with Park Board Commissioners John Coupar and Tricia Barker rounding out the party's significantly diminished caucus.
Plus council votes to end public hearings for some social housing projects and Michael Wiebe's decision to declare yet another conflict prompts another edition of Charts On A Podcast! as we dive into voting records.
Council may vote to support a bid to bring a Formula E race to Vancouver.
And from the courts comes a ruling against a Port Coquitlam councillor who was censured for leaking information about a tree and the BC Court of Appeal reveals that city staff read from a script in rejecting the controversial 105 Keefer Project.
Plus happy Earth Day (yesterday), we look at the start of Greenpeace.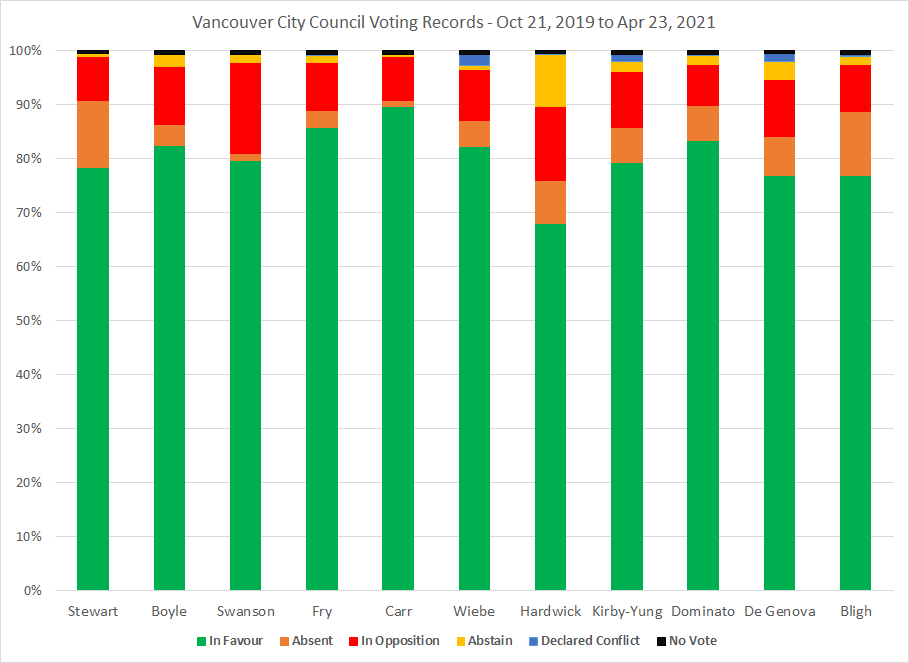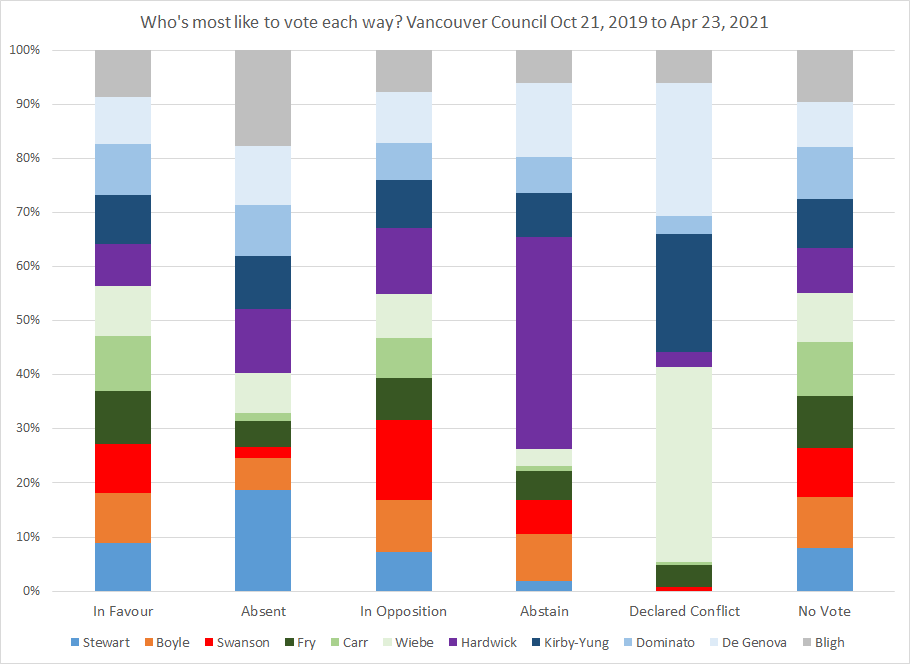 Links
Intro features clips (used under fair dealing) from: One is the Loneliest Number by Three Dog Night, All By Myself by Celine Dion and Lonely by The Police.
Podcast: Download